Rubber Foils
Proven quality "made in Austria"
Our rubber strip is a tried-and-tested product that is highly regarded by our customers and used in a wide range of composite designs. Our rubber strip undergoes a special chemical pre-treatment giving it a specific surface texture that guarantees optimum adhesive properties. This is where sandwich structures using conventional systems may fail. Our product portfolio offers the right rubber strip for almost every application with our wide range of material thicknesses and widths.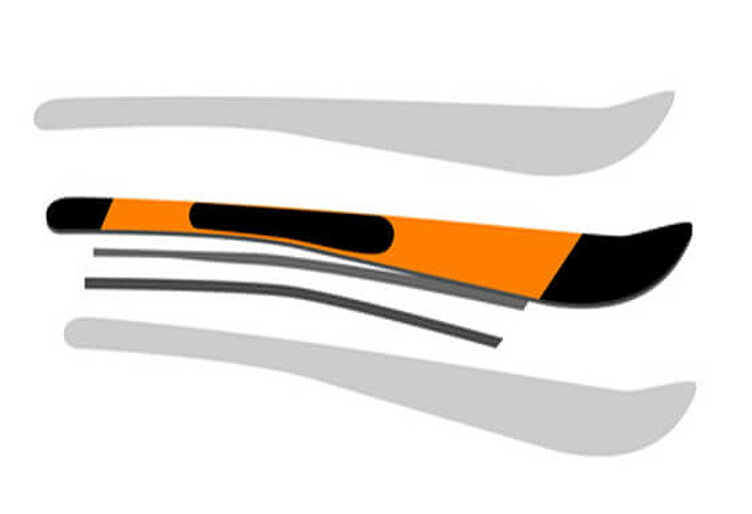 Performance Range
The product offers a large number of constructional, commercial and technical advantages for various applications, including:
Making it possible to create a bond between incompatible materials
Adhesion even under high dynamic loads
Equalising temperature-related expansion and differing stress-strain coefficients
Suitabile for use over a wide temperature range
Vibration damping up to the point of component decoupling
Flexible tolerance equalisation, backing material and filler material
Application under the surface of the component, preventing extrusion on impact
One of the factors that contribute most to the product's success is its low price compared with alternative sandwich materials and adhesion systems.
Application examples in skis and snowboards, on steel edges, binding plates, and in the tip & tail.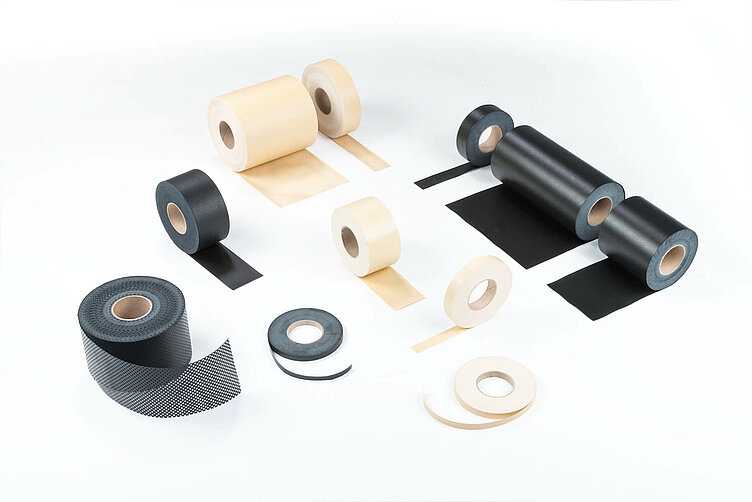 Application Examples
Semperit's many years of experience in the high-tech world of the ski industry are incorporated into this sandwich system. Our special rubber compound has proven extremely successful in the complex sandwich systems that predominate this sector and has come to be an integral component of many constructions.
Our strips are produced in Austria and is used as ski strips in the skis and snowboards made by virtually all the popular brands, OEMs and in customized top-end brands worldwide. Manufacturers looking for lightweight construction in the aviation and bodywork construction sectors also benefit from the advantages that Semperit strip provides.
Surface Texture and Adhesive Properties
The principal advantage of Semperit strip is its outstanding adhesive properties that are the result of using a wide variety of bonding processes, adhesive types and materials. We developed these unique adhesive properties by using a specific surface texture and treating it in a specially developed chemical process designed to achieve maximum surface roughness and tension for optimum adhesive impregnation. The end result is a very strong yet flexible bond with the adjacent materials.
Our strip is often recommended as a solution to bonding problems. It can be used as an intermediate layer between components that cannot be bonded or are difficult to bond within a composite construction.
The use of our strips results in a better degree of adhesion than directly bonding between the individual materials. A secure and durable bond is ensured even under the highest dynamic loads.
Download Bereich
We have compiled the most useful documents for you in our download area.
To the main navigation
Back to Products